Welcome, creative collaborator!
This is your overview of the Earl Films brand, and a place to find your essentials for creating assets. Instead of a staid old PDF, our brand guidelines are live online, so we can build and evolve over time.
Consistency is key. So whether you're doing VFX for a behind-the-scenes film, or a humble 'this way to the shoot' sign on a bit of A4, every time you use the brand assets correctly it helps cement our visual presence and our brand position.
A brand is more than than logos and fonts. We're founded on partnership, commitment, and creative quality. Please take a moment or three to have a read of our full brand values, or take a listen to Tim below.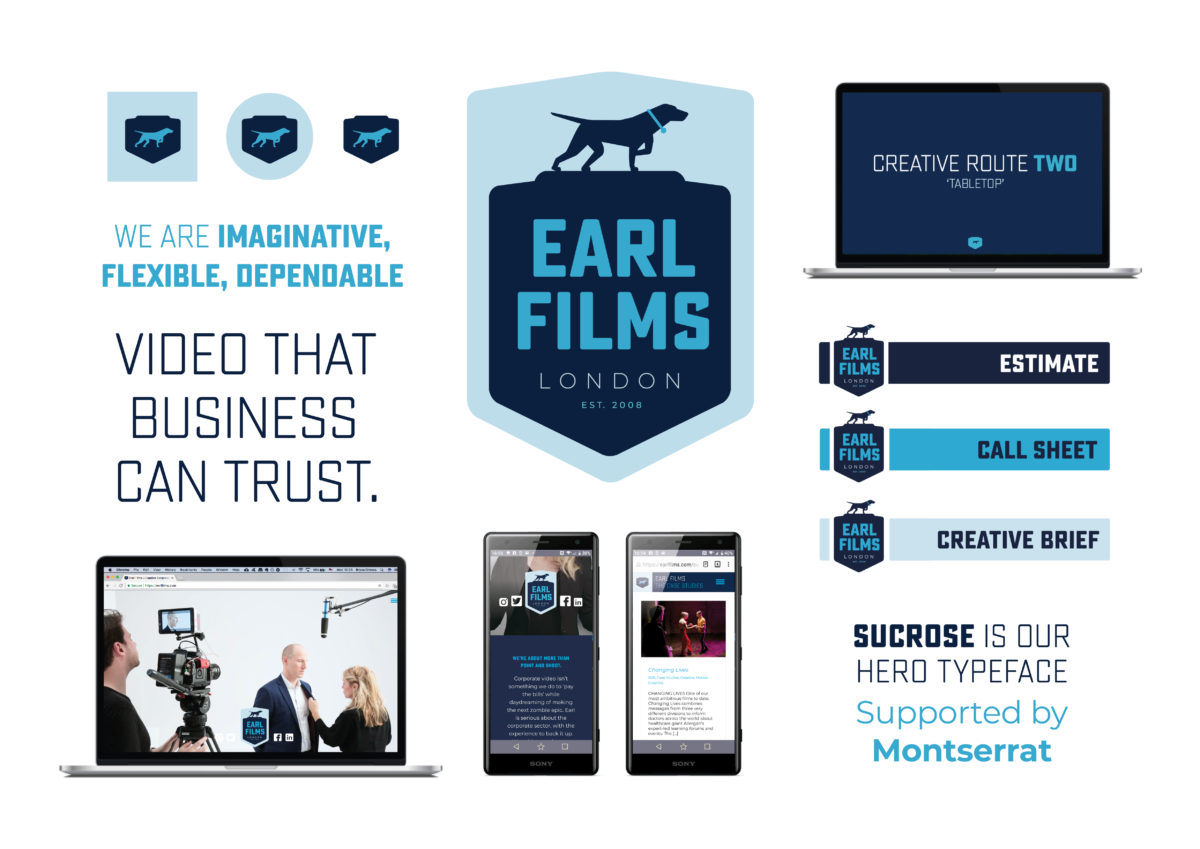 LOGO
At the core of our logo is the symbol of a hunting dog. Beyond the historic connection between the name Earl and the trustworthy hounds of English nobility, our dog stand for what Earl Films means to our clients – alertness, reliability, energy, loyalty, precision, and teamwork.
The full logo comes in several different sizes, to maintain the legibility of the smaller text elements within it.
The secondary logo / icon uses just the shield motif and the dog symbol. As well as social media profile pictures, this version is useful for things like simple documents (even internal documents!) and for adding personality such as on our business cards. Since this version is designed for small sizes, the dog's collar is omitted from the overall silhouette for clarity.
Remember no document, even a simple checklist, should go to a client without some iteration of the brand present.

TYPEFACES
Our core typefaces are Sucrose and Montserrat. Sucrose projects a confident business-like presence for headings, while Montserrat supports and provides a clean, legible font for longer copy. Between these two, there is enough scope and variety for almost any creative execution.
Please purchase Sucrose, or contact us for a copy – do not use anything else or try to approximate it ('close enough' is not good enough). Montserrat is available free from many different font sites. Note, you only need the 'clean' Bold and Regular versions, do not use the grunge/textured variations of Sucrose.
COLOURS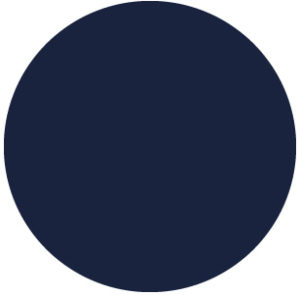 DARK BLUE
Print: C100, M88, Y44, K51
RGB: 25, 36, 62
HEX: #19233e
Web safe: #003366
VIVID BLUE
Print: C70, M15, Y10, K0
RGB: 47, 169, 210
HEX: #2fa9d2
Web safe: #33ccff
POWDER BLUE
Print: C25, M3, Y5, K0
RGB: 202, 207, 239
HEX: #cae3ef
Web safe: #99ccff

EXAMPLES OF THE BRAND IN USE
Here are a few examples of our visual assets being put to work. And there's more to come! Good luck and do check in with us any time you have a query.
Confidential. Please do not share this page unless required. Last update: June 2019